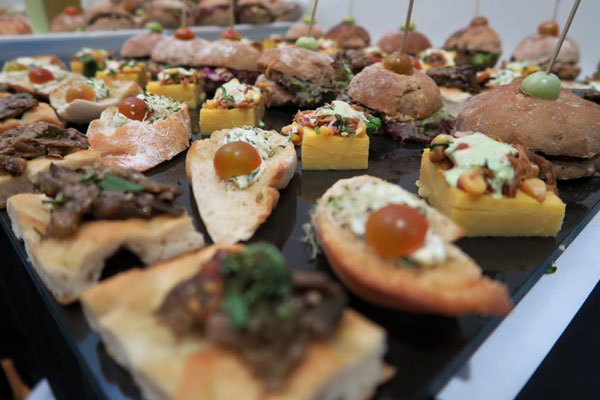 Questions or Rate inquiries?
Contact No.:
(033) 338 3477 | (033) 508 5184 | +63 947 990 4865
Email:
escasgardenrestaurant@yahoo.com
Facebook Page:
Esca's Catering Company – Iloilo
Location:
Aurora Subdivison, Iloilo City
Special Menu 1
Php 380/head
Appetizers:
Buffalo chicken fingers
Sausages and cold cuts
Soup:
Tomato soup
Salad:
Caesar's Salad or Potato Salad
Pasta:
Any Afrique's Pasta or Lasagna
Main course:
Baked fish Florentine
Chicken parmigiana
Braised beef in Spanish tomato sauce
Potato gratin
Steamed rice
Garlic rice
Dessert:
1 Regular Dessert
1 Special Dessert
*includes Bottomless ice tea
Special Menu 2
Special Menu 3
Special Menu 4
Package 245/head
3 Regular Main Dishes
1 Regular Dessert
Noodles or Pasta or Vegetables
Rice or Potato salad or Macaroni salad
1 Round of Iced Tea or Lumpiang shanghai or Lumpiang gulay
*Free Regular Soup For 50 pax and Up!!!
Package 280/head
Package 315/head
Package 340/head
Package 370/head
Terms and Conditions