Over the last five years, we've seen Iloilo improve drastically in terms of infrastructures and businesses therefore creating jobs not just for Ilonggos but for every Filipino who wants to venture in the city. With this, along with the government's successful campaign to promote the city, the rise in tourism follows. Food, entertainment and hospitality industry flourish. So does the wedding industry. With beautiful churches, several events places and hotels, locals now have more options for their wedding day. Even Ilonggos who are based outside the city and even overseas return to their home city to celebrate their union with family and friends.
Whether you are a returning Ilonggo or first-timer attending a wedding or just traveling for fun, this guide can hopefully provide you with all the information you need for a fun and stress-free adventure in the city of love.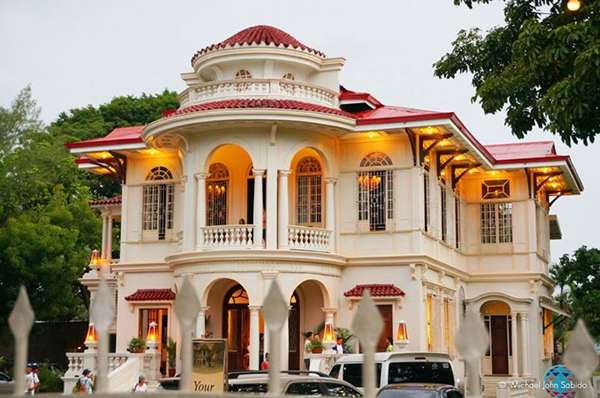 How to get there
By Airplane
Philippine Airlines and Cebu Pacific have direct flights to Iloilo from Manila and Cebu daily. Cebu Pacific also serves flights from Davao, Puerto Princesa, Cagayan de Oro and General Santos however the schedule is not fixed so make sure to check with the airline before planning your itinerary.
Air Asia, the newest airline to operate in Iloilo has daily flights to Iloilo from Manila as well.
Travel time is approximately 1.5 hours.
By Boat
2Go Travel has trips from Manila to Iloilo four times a week (Monday, Tuesday, Thursday and Friday). On the other hand, the schedule for Iloilo to Manila trip is every Sunday, Tuesday, Wednesday and Saturday. Travel time is approximately 27 hours.
2Go sails once a week from Iloilo to Bacolod City (vice versa) and Iloilo To Cagayan de Oro (vice versa).  Approximate travel times are 4 and 14 hours respectively.
TransAsia sails from Cebu to Iloilo thrice a week (Monday, Wednesday and Friday) and Iloilo to Cebu twice a week (Tuesday and Thursday). Travel time is approximately 12 hours.
Cokaliong sails from Cebu to Iloilo every Tuesday, Wednesday, Thursday and Saturday. The schedule for Iloilo to Cebu is every Wednesday, Thursday, Friday, and Sunday.
By Fastcraft
OceanJet, Weesam Express and SuperCat have multiple trips from Bacolod to Iloilo everyday. Fastcrafts depart around every hour from 6:00AM to 5:00PM.
Getting around
Jeepney
Most of the attractions in Iloilo can be conveniently accessed through jeepneys. Minimum fare for city-bound jeepneys is Php 7/person. Jaro Liko and Jaro CPU jeepneys both pass by Jaro Cathedral and Belfry as well as St. Clement's Church in Lapaz, and Iloilo Museum and Provincial Capitol in city proper. When heading to Megaworld and Festive Walk Area, take a Mandurriao bound jeepney. The same route passes by SM City Iloilo, B Lifestyle Complex, Central Park, Plazuela Iloilo, Smallville Complex and Iloilo Esplanade. When in doubt, you can just ask the driver to be sure.
Taxi
You can just hail a taxi anywhere in the city. You can also ask your hotel staff to call a taxi to pick you up from the hotel. Current flag down rate (start) is Php 40.