Have you ever attended a wedding reception without a cake being served? Probably none! A cake is an important element of a wedding. During the early times, people believed that a cake brings good luck to the couple and guests. Nowadays, it has become a sort of a trend that even those who do not believe in good luck opt to have a cake on their big day.
Modern discoveries allow creations of cake in all shapes, sizes and colors. Many couples had their cakes made based on their passion, profession or whatever they hold dear – a cake that looks like a luggage for travel junkies or a 3D book cake for bookworms. With the right cake artist or baker, you surely can have whatever you want.
The trend in wedding cakes, and cakes in general is constantly changing and right now we are seeing naked cake becoming one of the most widely chosen cakes next to fondant. Apart from its rustic appearance (which is currently one of the most popular wedding themes), it is ideal for our country's tropical weather since most frosting can melt in hot temperature.
Here, we feature six of our favorite naked (and semi naked) cakes made by Iloilo bakers and cake artists.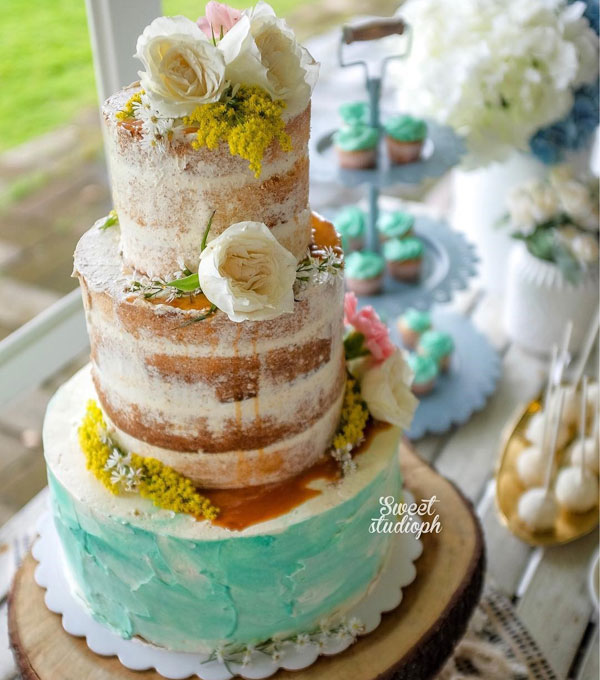 We rarely see watercolor semi naked cake and this one with teal frosting bottom makes for a refreshing dessert table. It's an artwork of Christian and Chrishele Tsai of Sweet Studio Ph, the duo with the most colorful and feel-good Instagram newsfeed.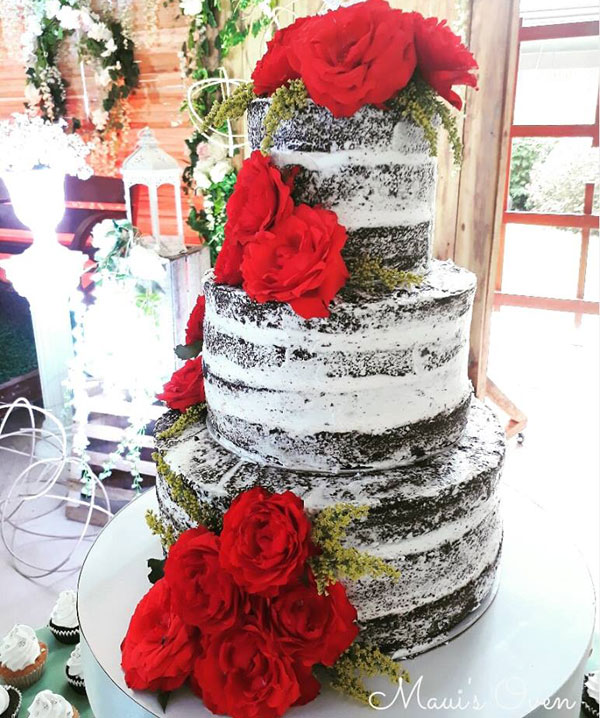 Don't you just love the contrast of chocolate cake, with white frosting and red rose accent? This semi naked cake by Maui's Oven somehow reminds us of Flamenco – so emotional, proud and timeless.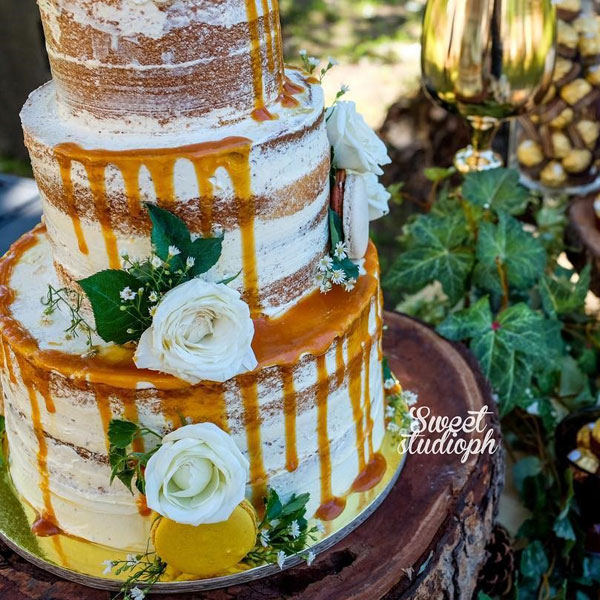 Fancy a drip cake and a naked cake in one? You can't go wrong with this semi naked drip cake by Sweet Studio Ph. It has the perfect combination of white frosting and caramel drip accented with white roses and macarons of white and yellow.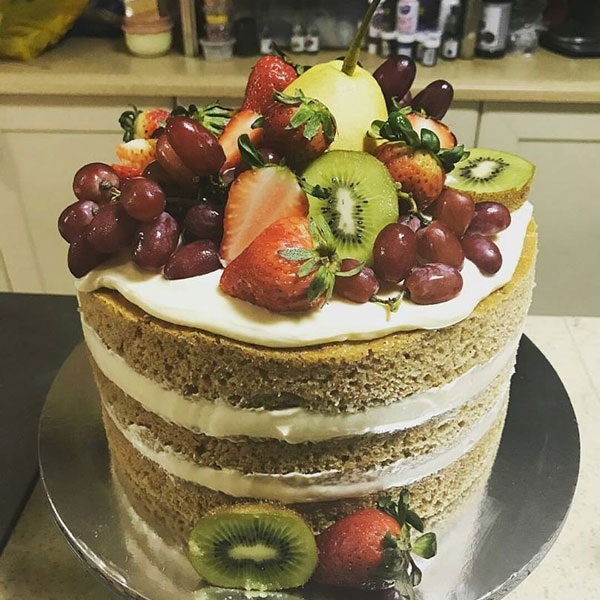 For the health enthusiasts, this fresh fruit carrot cake by Dulgies will surely be a hit. It may be small and unassuming but it has that charm we cannot resist.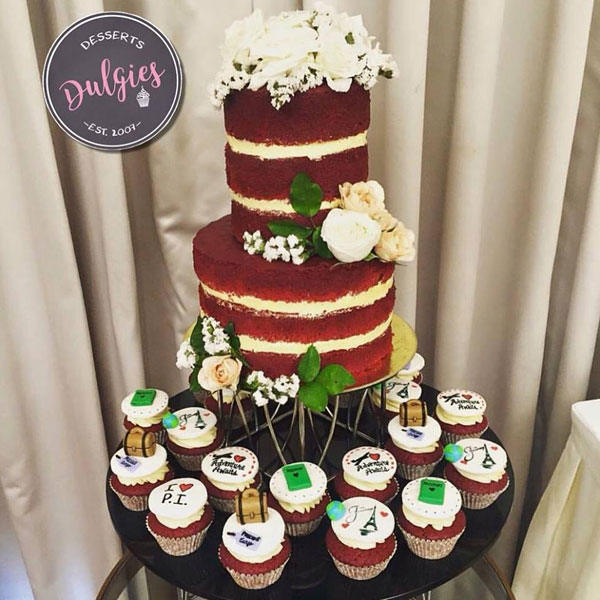 This red velvet cake accented with white roses makes for a perfect symbol of love and purity of intentions. This is another masterpiece by Dulgies.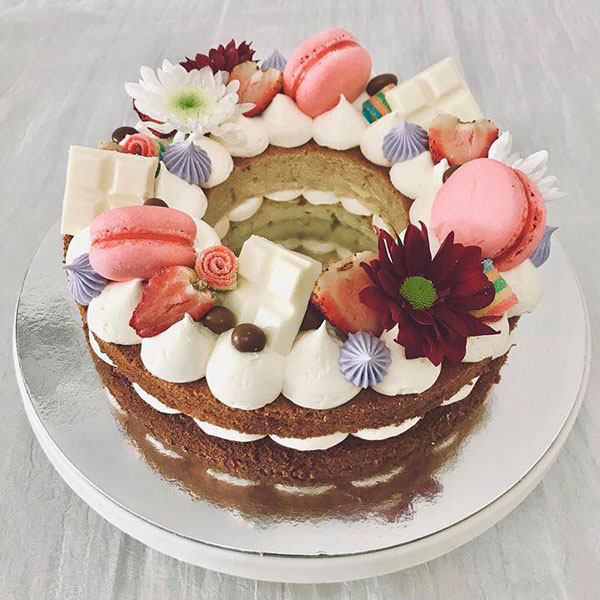 It has everything that can make one's heart happy – macarons, fresh strawberries, chocolates, meringue and rolled gummy strips. The red and white flowers are just bonus! This hotmilk monogram cake by Cakes by Dave is too pretty you may not want to slice it.
For a complete list of Iloilo bakers and cake makers, check out our directory here…
6 Naked Cakes by Iloilo Bakers You Have to See