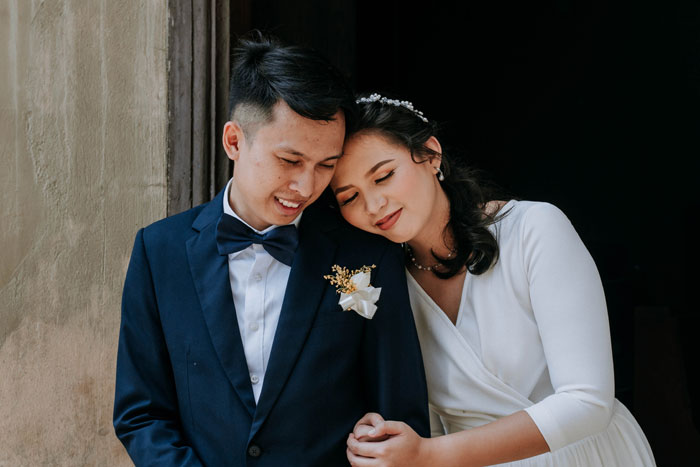 With all the decisions to make, things that must be taken care of, and of course, money to spend, planning a wedding can be overwhelming. So overwhelming that many couples even hire professional wedding organizers and planners to help them with their wedding preparations.
But for couple Jaf and Che, planning for their wedding gave them a sense of purpose and fulfilment, at the same time gave them the opportunity to bond and learn more. Not only that! They were able to save a lot and enable them to splurge on more important things like food.
With the presence of family and close friends, they were able to pull off their intimate wedding beautifully and elegantly.
For couples who are planning their own wedding, Che shared tips on how they did it. Read it here…
Scroll down for the list of suppliers.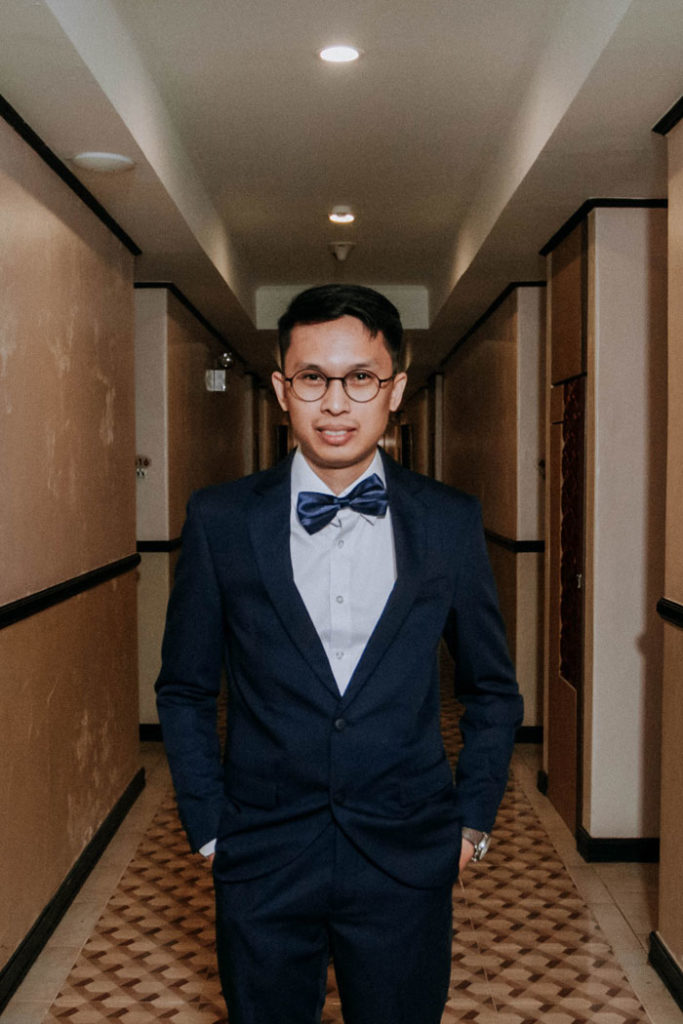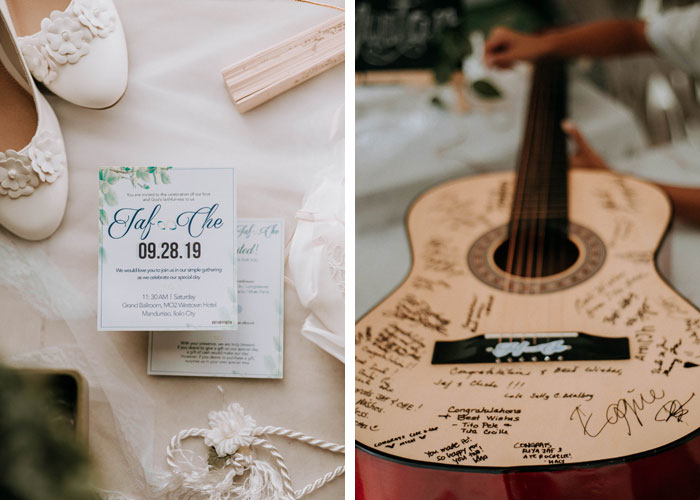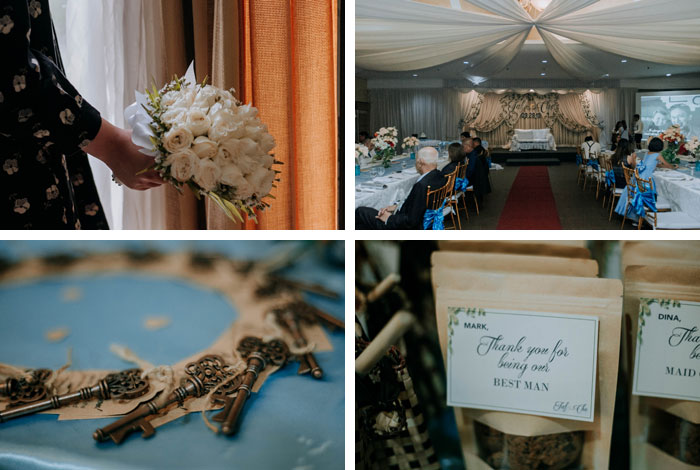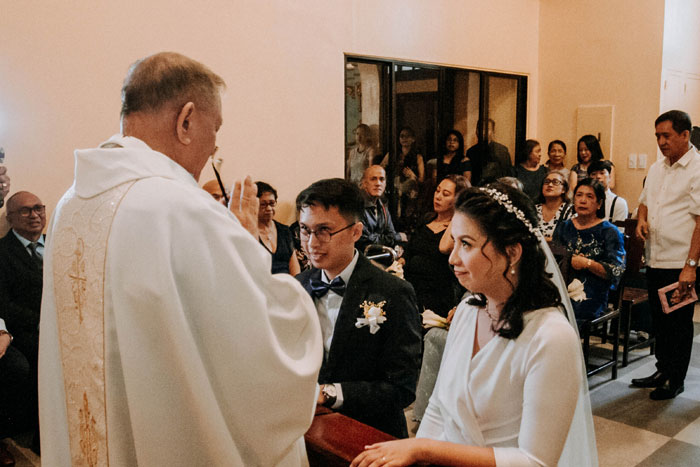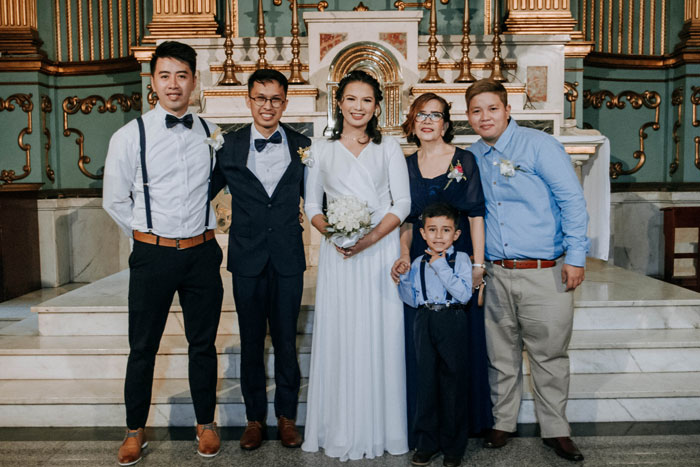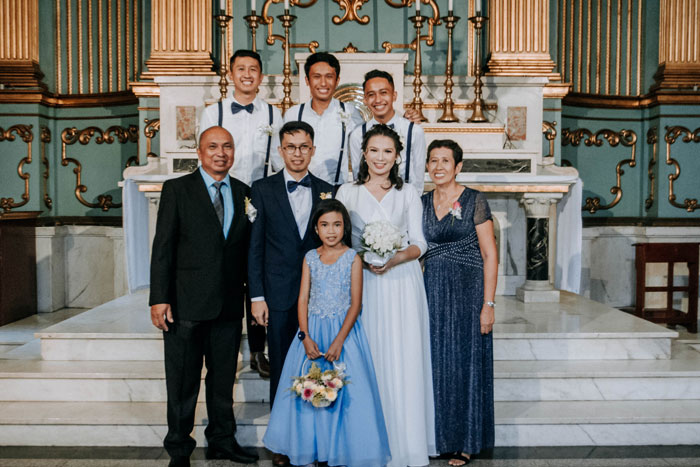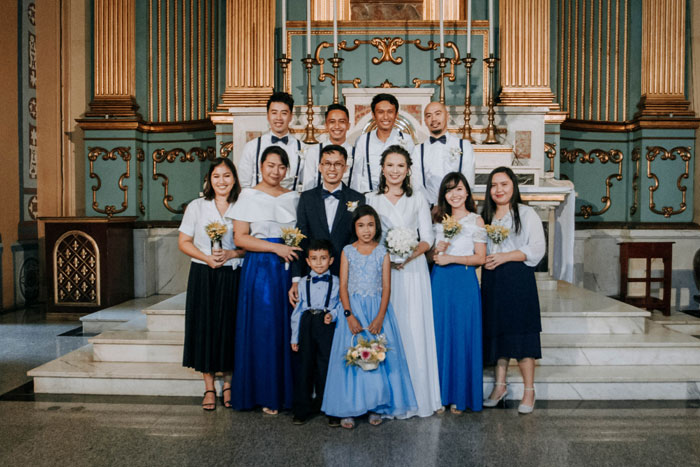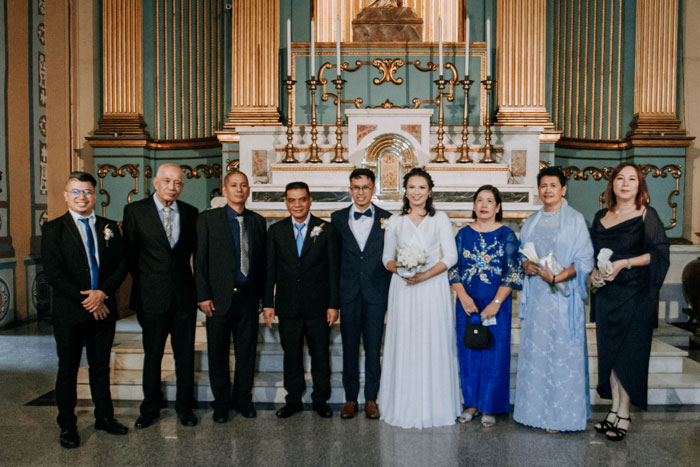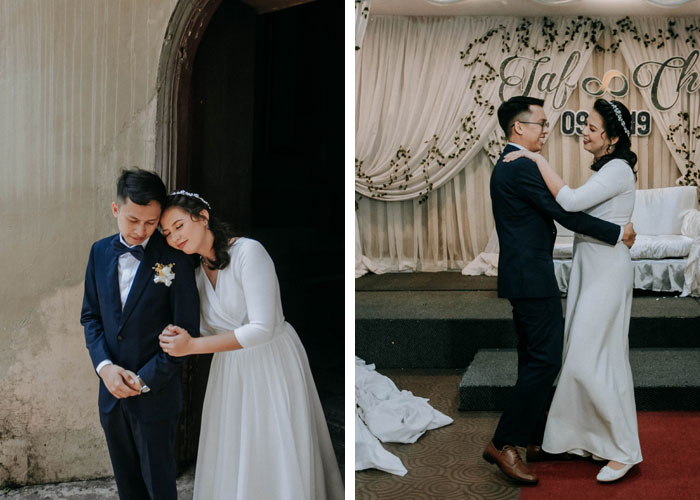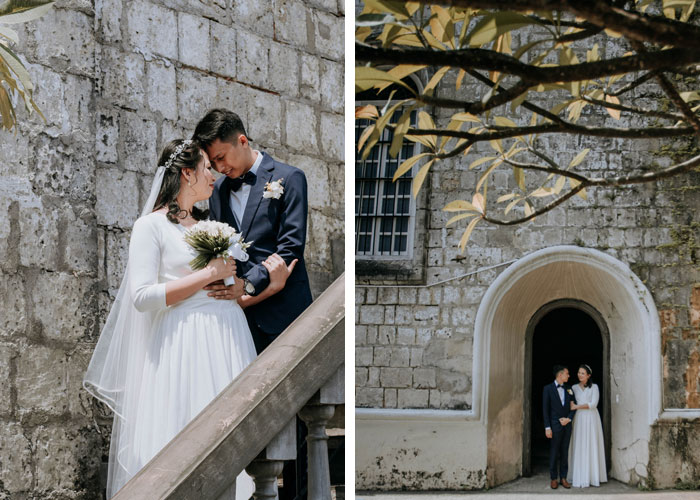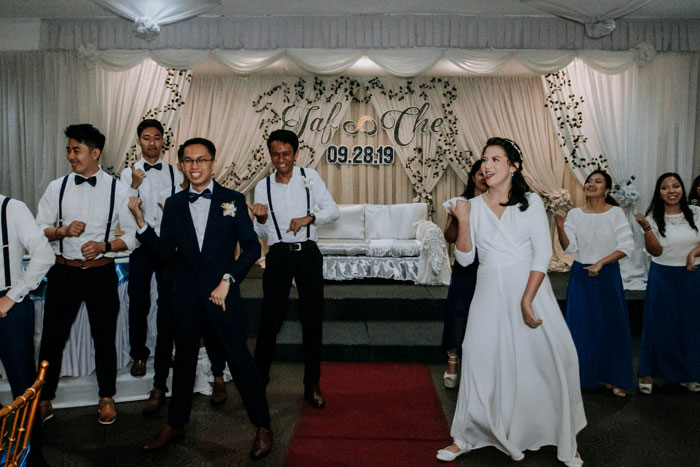 Celebrants: Msgr. Delgado and Fr. Tabion
Photo: Heartworks
HMUA: Arnel Peggy Acac and Team
Cake: Celah Talaban
Cookie Giveaways & Gifts: Biskit Sunday (Kareen Draheim)
Wedding Gown: Tita Novie
Rings: Odysseus Suarez Wedding Rings
Wedding Planners: The Couple ( Jaf & Che )
On the Day Coordinators: Reizel Ayco | Hannah Stephanie | Kristine Sembrano
Hosts: Dina Echano & Mark Flores
Ceremony: Holy Family Chapel
Reception: MO2 Westown Hotel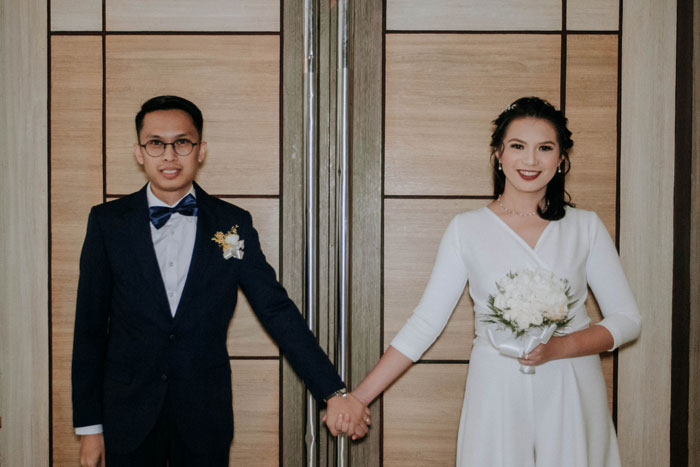 Intimate Wedding of Jaf and Che