There is no rule in the Philippines requiring engaged couples to base their wedding motif on the colors of the year nor will they be penalized if they chose colors other than those declared as the trend. However, doing so can be beneficial not just to the couple but to the entourage and guests alike.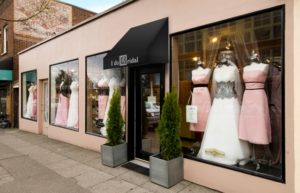 Why? One reason is the options it gives to the couple. Given that these particular colors are said to be the trendiest among them all, fashionistas who follow the trend will surely go looking for clothing, shoes, bags and the likes in these colors. Before the demand increases, designers and other creative bodies have already come up with collection or products to satiate the sartorial needs. So if you choose the color in highlight as the motif for your big day, you never have to go high and low sourcing for gowns, shoes, accessories and other items. You never even need to have it made. There are plenty of them at the racks waiting to be noticed and picked by you. Additionally, it can be easy for your entourage and guest as well. Requiring them to wear a particular shade shouldn't be a problem since they can easily find the items then need.
Following the trend is likely to cut your expenses too. Yes, items that are hot can be expensive but with the demand, there might be some vendors or suppliers offering them for rent. And we all know that renting is more affordable than buying. You and your entourage can use rented gowns and suits if you have limited budget. table covers, centerpieces, backdrops and flower/cake stands are among the many things you can rent too.
Whether you love the color or you simply want to follow the trend, deciding on what color to choose is completely up to you. Just enjoy the preparation and don't forget to let your creativity flow through.
Did you follow the color trends during your wedding day? Please feel free to share your experience and reasons for doing so.

Why Follow The Color Trend