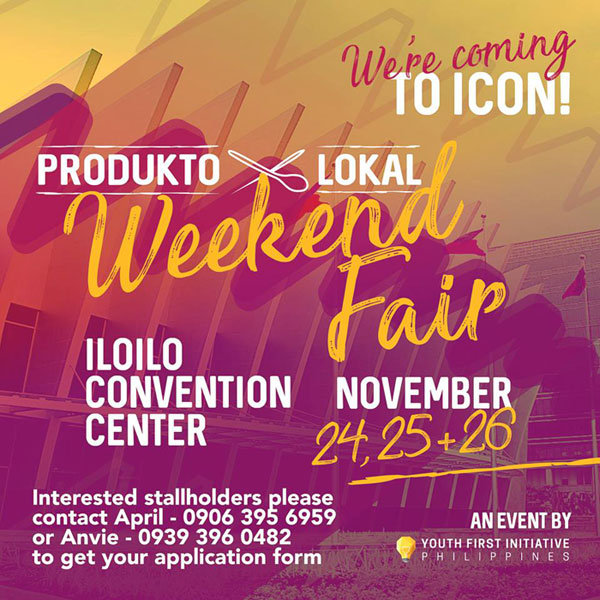 Getting married soon and looking for potential wedding favors and giveaways? You may want to check out Produkto Lokal Weekend Fair this coming November 24, 25 and 26 at Iloilo Convention Center.
You may find locally-made handloom textiles, fibers, accessories, beauty and skin care products, calligraphy kits and other crafts for your big day. You may also find suppliers for your wedding food carts, cakes, desserts and drinks.
By choosing local suppliers, you not only get quality products and services but you also help the local economy, help provide jobs to fellow Ilonggos and keep the community alive.
For more info, visit their Produkto Local's Facebook Page.
Produkto Lokal Weekend Fair