Brides nowadays are adventurous with their choices and they're not afraid to take off the beaten path when they want something. Be it with their wedding venue, concept, and of course, their gowns. While the traditional long or puffy gowns are still a hit up to this day, various types and lengths of gowns are hitting the bridal scene. Tea-length or midi-length wedding dresses are becoming a favorite choice and many have walked the aisle in it. It is particularly ideal for shorter brides as well as those who prefers comfort and looking for something that is easy to move around in. Most shorter gowns are priced lower than longer ones too!
Modest with a Twist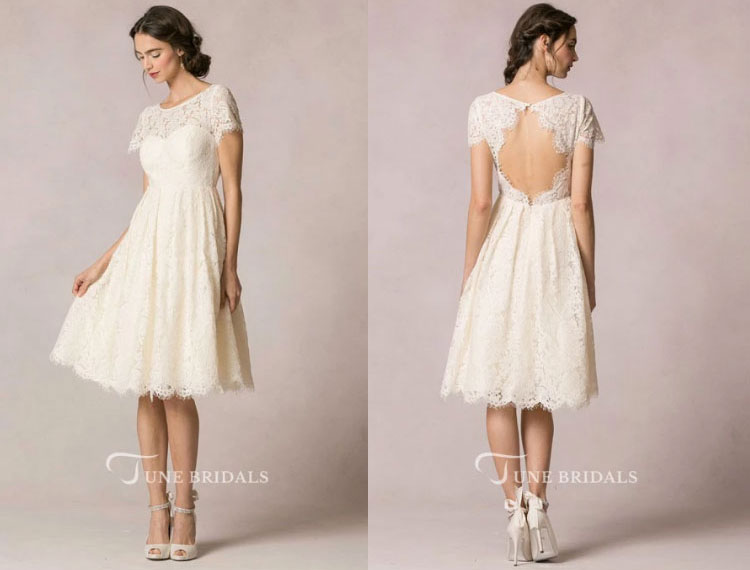 This a-line short sleeved scoop neck lace gown is made more daring with a keyhole at the back.
Strapless Beauty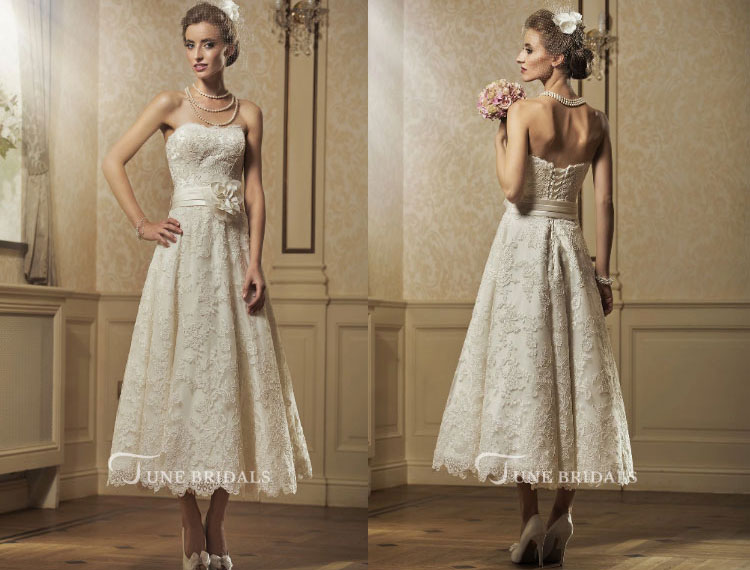 Modern meets the classic! The modern strapless cut is made to look classic with appliques and flower.
Flattering Silhouette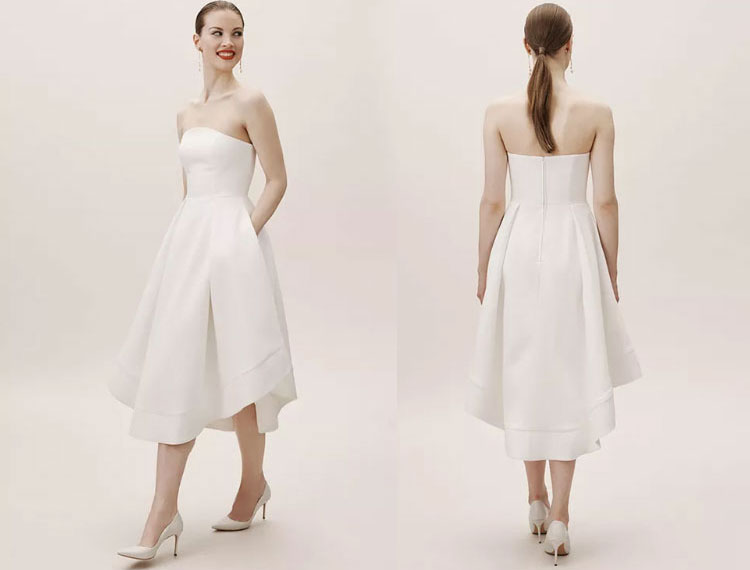 This gown features a textured fabric, full skirt with a curved hemline, and banded hem.
Simply Classy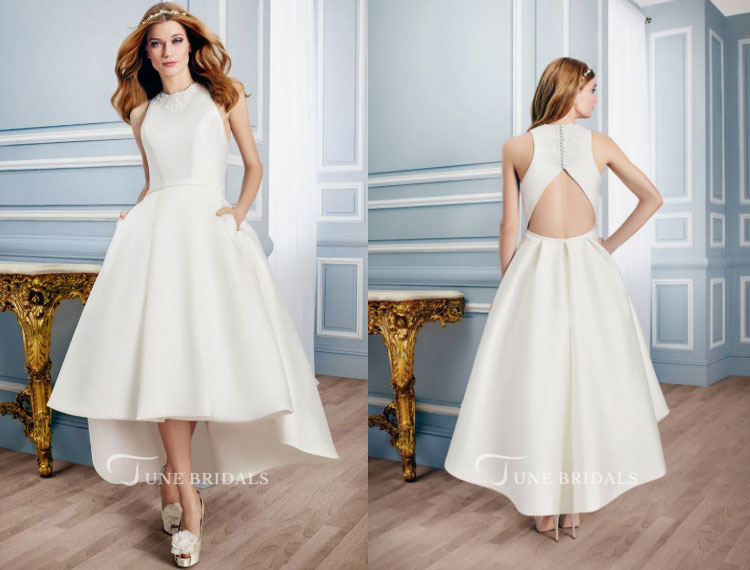 Show off your pretty shoulders with this high neck satin gown.
Sleeveless Cropped Top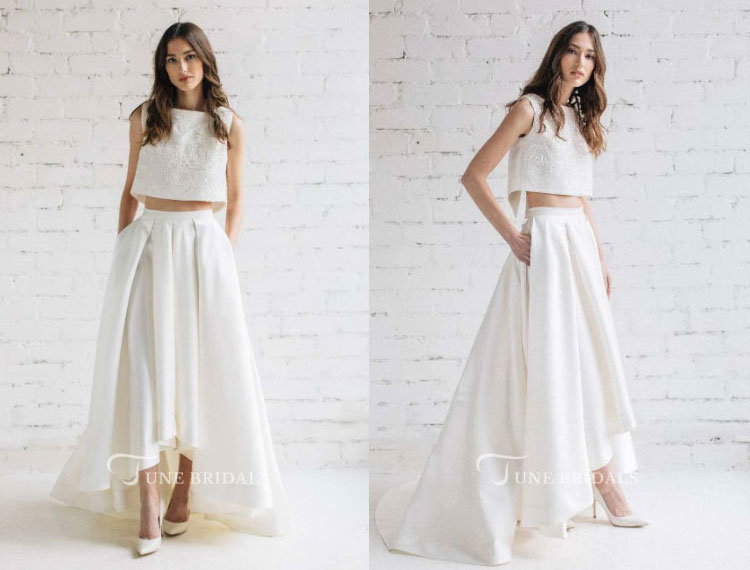 Why not walk the aisle wearing this trendy two-piece creation?
Vintage High Low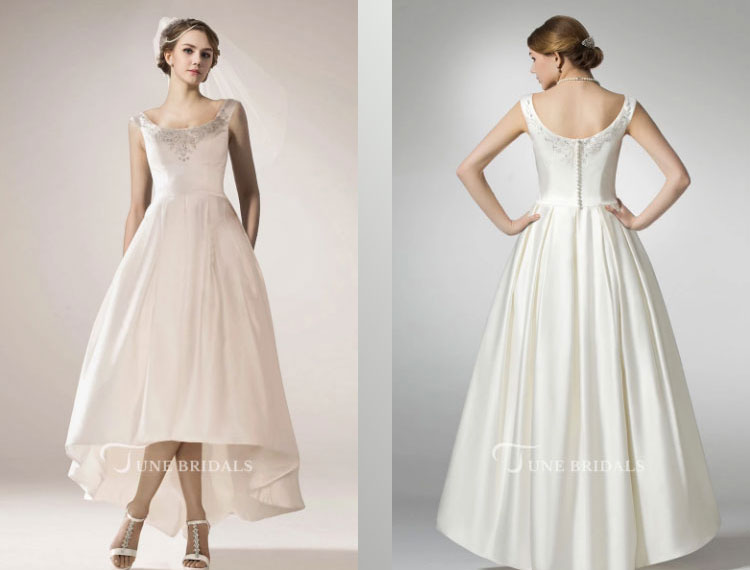 Elegant and alluring! This gown is embellished with sparkling filigrees of crystal and features a cleavage-revealing neckline and high-low hemline.
Belted V-Neck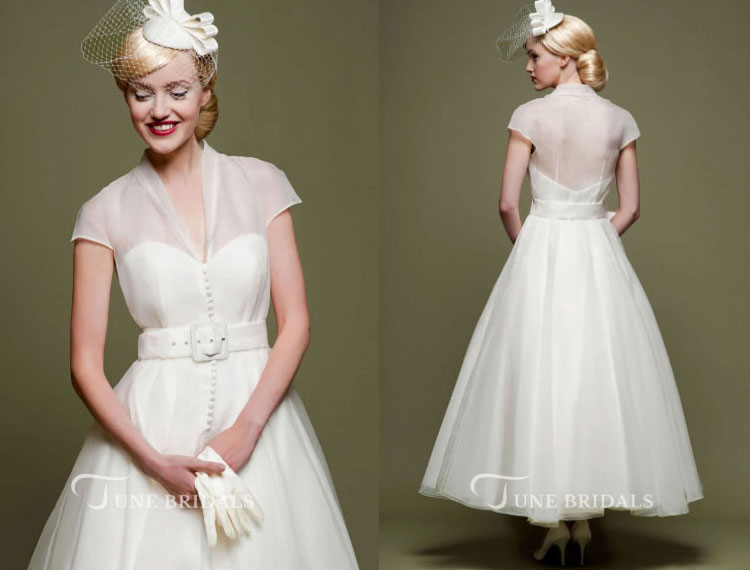 Look every inch vintage with this v-neck cap sleeve tulle dress.
Modern Simplicity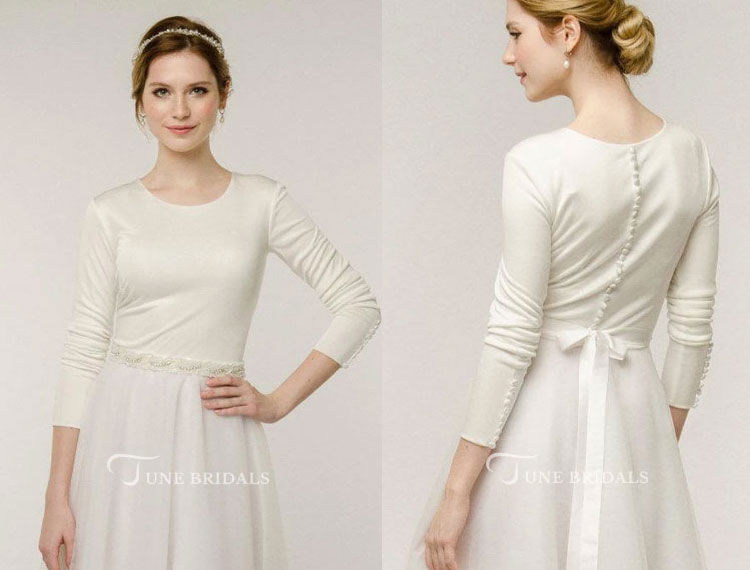 Simple doesn't need to be boring. With the right accent like embellishment and dainty bow, this long sleeve gown will surely look good on any bride.
These gowns are commonly worn for civil wedding or outdoor garden but that doesn't mean you cannot wear it on your church wedding. If you fancy wearing midi-length gowns for you wedding, then do it! As long as you feel good in it, it will surely show.
Read | Mandy Moore Weds in a Non-traditional Wedding Gown
8 Midi-Length Wedding Dresses