This modern Filipiniana wedding recently caught our attention and we think it's too charming not to feature. We love that it's stylishly simple yet well put together. The white flowers make the venue refreshingly beautiful and the Filipiniana-themed entourage outfit is something we rarely see nowadays.
More than the physical aspect, what makes this wedding more pleasing to the eyes is the glow that radiates not just from the couple but everyone present. By even just looking at the photos, you can see how the celebration is full of love and happiness. Everyone seems relaxed and enjoying the moment – that is how weddings should be!
Scroll down to see the suppliers.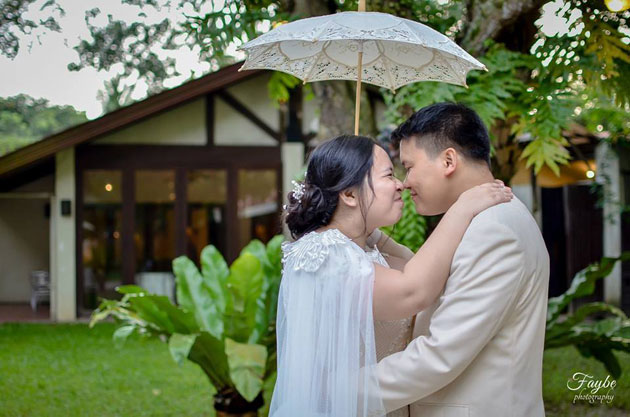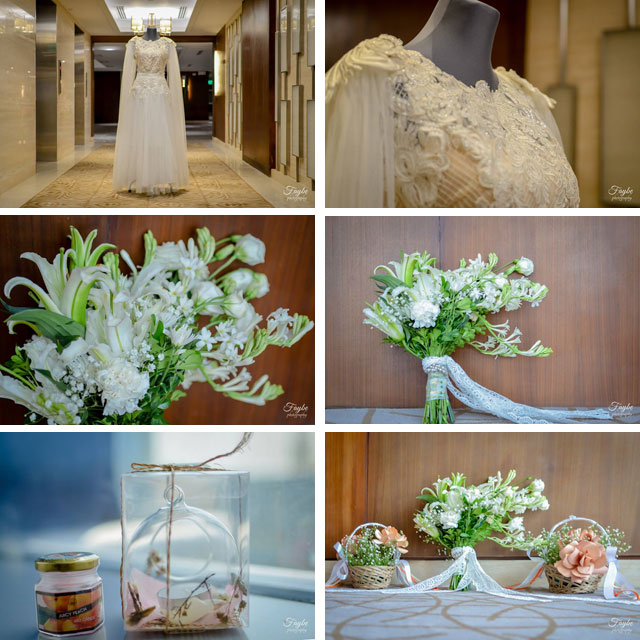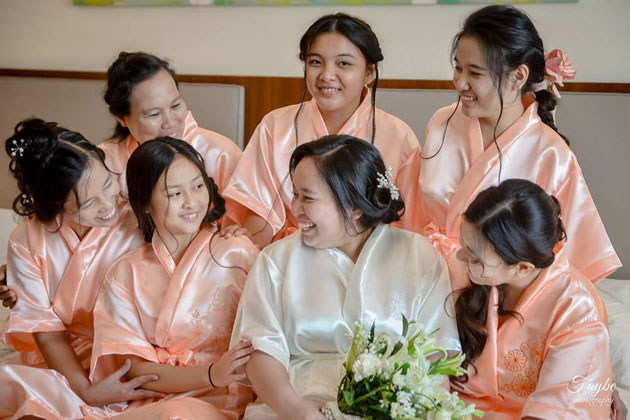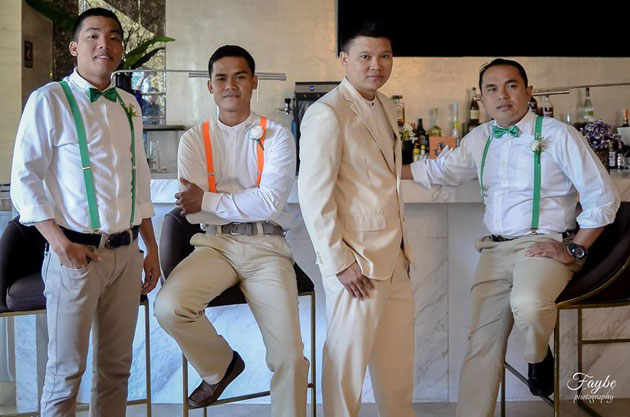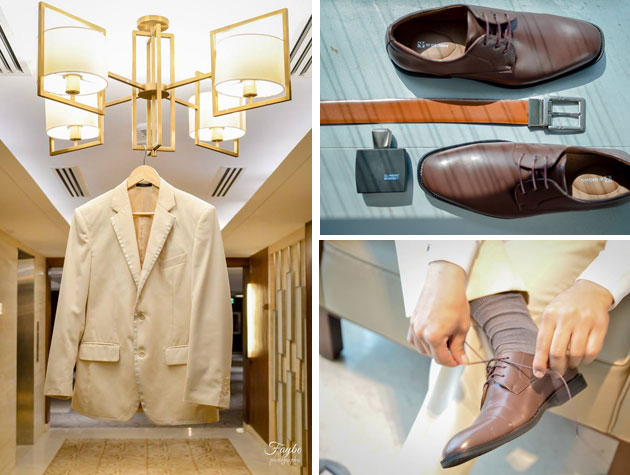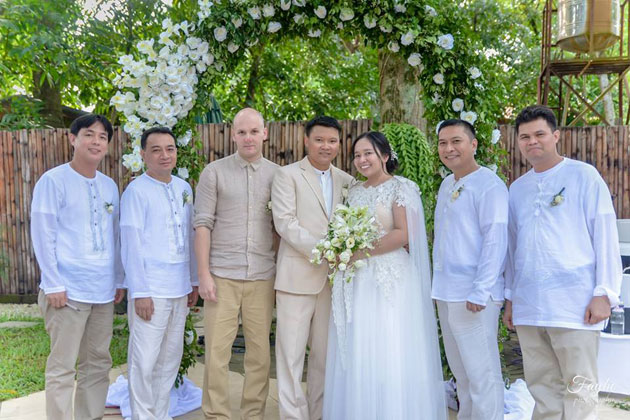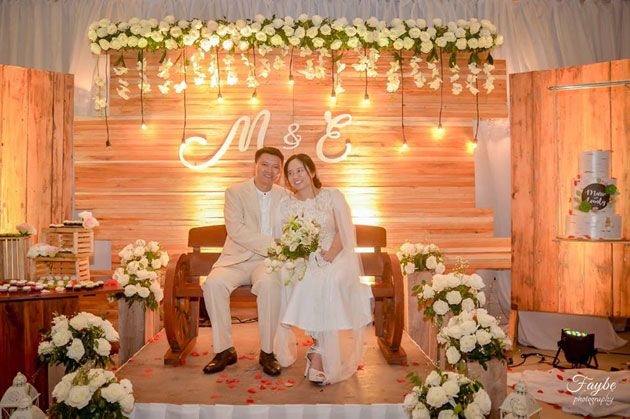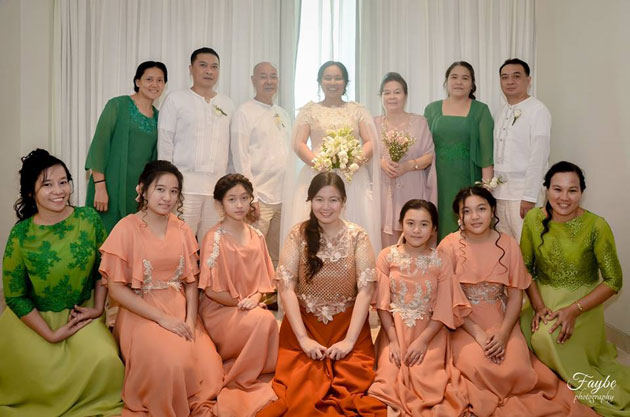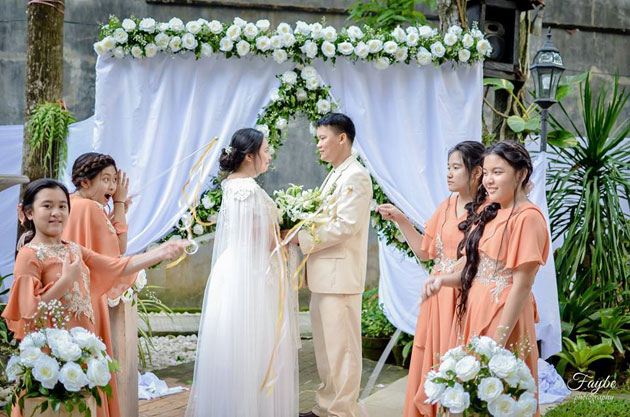 Photographer & Videographer
Prenup: Trailz Studio
Wedding Day: Faybe Photo and Video Team
Bridal Gown: Cynthia Ty
Hair for the Bride: Bwin Avelina
Female Entourage Wardrobe: Cynthia Ty
Ceremony & Reception Decorations Stylist: Faybe Decors & Styling Team
Bouquet Flowers: Faybe & Mabel Espera
Lights: Dream Pro Services
Catering Services: The Mango Tree
Additional Foods: Haro Family & Mr. Hernan Baron
Wedding Cake: K Sweets (Ate Anne & Manoy Ping)
Additional Desserts: K Sweets (Ate Anne & Manoy Ping)
Usherettes: Faybe
Masters of Ceremony: Mr. TJ Blanca
Officiating Minister: Rev.Ronaldo Togle
Preacher: Rev.Edgardo Camalon
Wedding Invitations and Souvenirs: Ms. Lara Espera & Ms. Danthea Grace Raymundo
Program: Ms. Lara Espera & Ms. Danthea Grace Raymundo
Choir: Family and Friends
Preparation Venue: Faybe
Overall Coordinator: Faybe Event Organizers of Iloilo headed by Marie Faye Mondeja Moleno – Certified Wedding Specialist Worldwide Registry #133 Ph.
Mario and Evenly: Modern Filipiniana Wedding