Wedding receptions in the city are commonly held in hotels. After all, partying in a hotel function room is convenient, easy to set up, comfortable for everyone and safe against the harsh elements of the weather. But Philippines being a tropical country wherein it's like summer almost the whole year, outdoor receptions, and even outdoor ceremonies, are becoming popular.
There is nothing more romantic than celebrating your big day along the shore or under the moon and the stars, right? If you consider an outdoor wedding reception and looking for that perfect spot, here are some venues you may want to check out.
NELLY'S GARDEN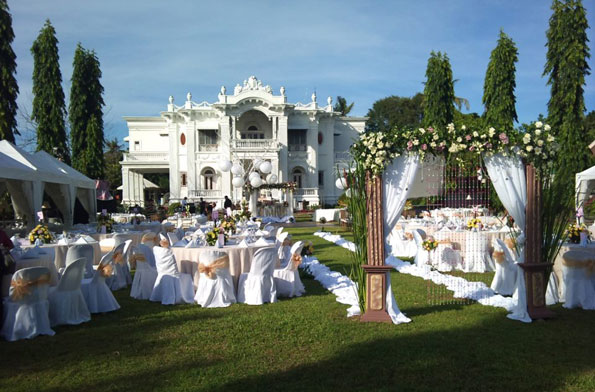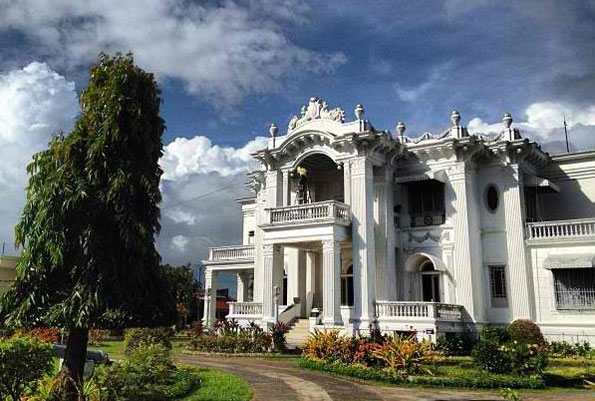 The Nelly Garden is probably a dream reception venue for many brides. The wide lawn, the mansion and the whole vicinity screams grandeur, old rich and historic. Additionally, Nelly Garden is highly accessible even to public transportation so your guests won't have a hard time getting to the venue. If you are eyeing this venue,better start saving up for it early as the rent for the front lawn alone may range from Php 50,000.00 to Php 100,000.00 – probably the most expensive venue in town.
Location: E. Lopez St., Jaro, Iloilo City
Email address: nelly.garden@yahoo.com
Contact No.: (033) 320 3075 | +63 905 495 5353
ESCA'S GARDEN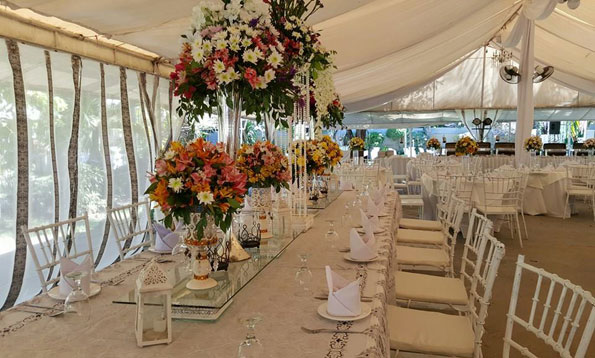 Esca's Garden is one of the most popular venues not just for weddings but other occasions as well such as birthdays and baptisms. Esca's is popular among Ilonggos not only because of their great food but also because of its reasonable price so better book early to secure your preferred date.
Location: Aurora Subdivision, Iloilo City
Email address:  escasgardenrestaurant@yahoo.com
Contact No.: (033) 338 3477
PUERTO REAL DE ILOILO CLUBHOUSE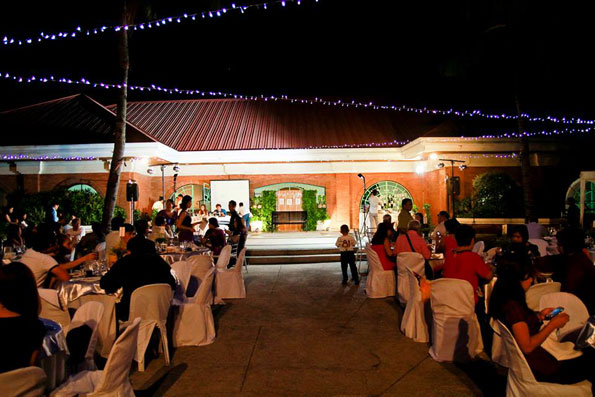 Puerto Real de Iloilo Clubhouse may not be easily accessible by public transportation but it has become one of the most popular venues for weddings, as well as many other occasions, because the venue looks scenic especially at night.
Location: La Paz, Iloilo City
Contact No.: (033) 509 9601
THE MANGO TREE RESTAURANT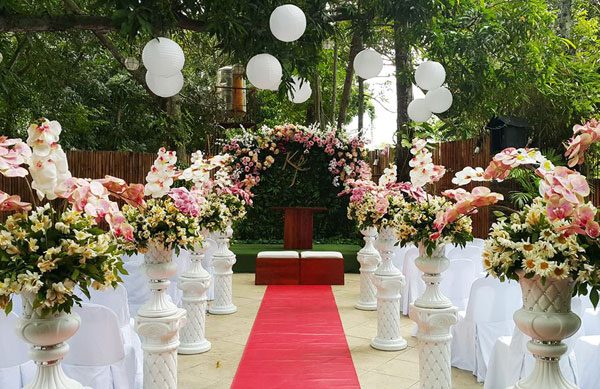 Don't be fooled by The Mango Tree's simple facade. It may look so basic from the outside but once you get inside the vicinity, you'd be treated to a peaceful and relaxing ambiance which is perfect for intimate weddings. The venue can be easily accessed even by public utility vehicles so getting there is really easy.
Location: 28 Guzman St., Mandurriao,Iloilo City
Email address: themangotreerestaurant@gmail.com
Contact No.: (033) 321 0420
OUTSIDE ILOILO CITY
ADHARA BOUTIQUE RESORT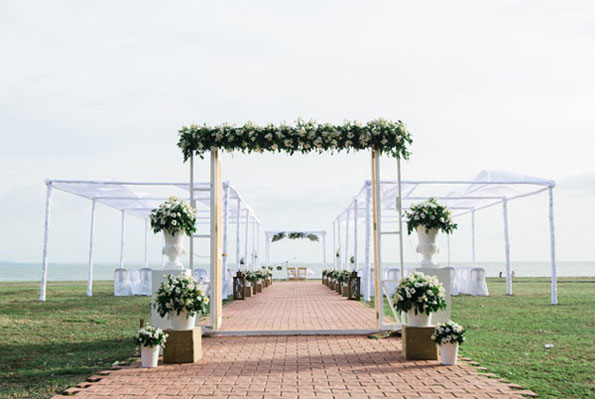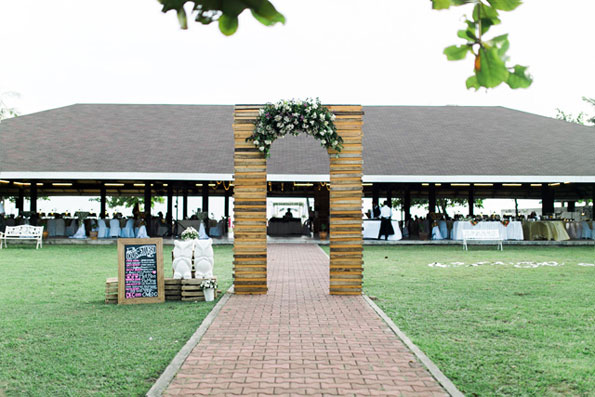 Popularly known as Anhawan Beach Resort, Adhara Boutique Resort is located in the town of Oton. It may not be within the city limits but it's only less than 10 km from Molo Church and getting there may only take 20 minutes. Adhara Boutique is equipped with swimming pool, pavilions in varying sizes to cater varying number of guests, villas and even campsites. If sunset photo shoot or dinner by the beach is what you are after, then it is highly possible in this first-class with spa.
Location: JC Zulueta St., Oton, Iloilo
Email address: sales.anhawan@gmail.com
Contact No.: +63 33 336 22 46
Do you have other venues to add? Please feel free to suggest in the comment section.
Best Venue for Outdoor Wedding Reception in Iloilo